70th Annual IBEW

International Bowling Tournament
2014 Tournament
June 6-8, 2014
St. Louis, MO
EFFECTIVE JANUARY 1, 2014
INTERNATIONAL PER CAPITA INCREASE
"The Delegates of the 38th IBEW International Convention, which was conducted in Vancouver, British Columbia, Canada, during the week of September 19 through 23, 2011, approved several amendments to Article IX of the IBEW Constitution. Accordingly, effective January 1, 2014, there will be an increase of two dollars ($2.00) in the per capita that is paid to the General Fund, and therefore, the rate for all members shall increase. The following rates will apply to the International office (I.O.) portion of all monthly dues payments for January 2014, and thereafter"
"A" Members "BA" Members "FP" Fee Payers
Per Capita: $17.00 $17.00 $17.00
Pension Fund: $15.00 Not Applicable Not Applicable
Total: $32.00 $17.00 $17.00
Formula for dues calculations for all "BA" members:
Ø Hourly rate *1 .733 + $17.00 = Monthly Dues
Formula for dues calculations for all "A" members:
Ø Hourly rate * 1.733 + $32.00 = Monthly "A" Dues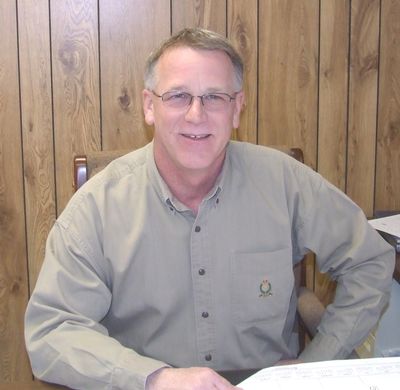 My name is Rick Oakes, I am the Business Manager/Financial Secretary for Local Union 949.
Local 949's Charter was signed on August 16, 1933 and originated in Austin, Minnesota. Since that time, our office has moved to Burnsville, Minnesota and boasts a membership of nearly 2,300 working men and women throughout Minnesota, Iowa, North Dakota and South Dakota. Local 949 is a full-service, full-time Local Union. Our members are represented by Business Manager/Financial Secretary Rick Oakes and four Business Representatives. We also have a full-time three person office staff that is represented by OPEIU, Local 12.
Our membership functions as seventy-six individual units working under forty-five separate contracts. Each unit elects officers, and Business Manager, Rick Oakes, appoints Stewards. The Stewards work closely with the representative staff and act as the 'first line of representation' for Local 949's members.
In addition to collective bargaining and conflict resolution, the primary focus of Local 949 is organizing. It is the goal of the International Brotherhood of Electrical Workers to have all workers protected by a union contract. If you or someone you know is interested in union representation and would like more information, you are encouraged to contact this office. You will also find links to the IBEW International website and the AFL-CIO website for your convenience.
Local Union 949's staff and resources are fully dedicated to representing and protecting the rights and jobs of our membership. We do this through educating our staff and our members. Each Business Representative attends periodic continuing education classes to hone their skills in negotiation, grievance and arbitration resolution and the Family Medical Leave Act (FMLA), among other topics. Two-day Steward Training is held annually to provide our Stewards with the skills necessary to deal with both management and their fellow workers. The Local has arranged financial planning seminars to assist our members with retirement planning.
Local 949's staff works hard for its membership because we are all union members who believe very strongly in the benefits of collective bargaining and the strength that comes from unity. We believe in workers rights and the benefits afforded by having a written contract that clearly defines both worker and management's rights. And we strongly believe that labor organizations have contributed to improving the lives of all workers – union and non-union – and their families.
I appreciate the time you've taken to visit Local 949's website, and hope you like what you see.
Hooray for….faithful employees! Local 949 Business Representative Mike O'Connor reports the retirement of two members from Frontier Communications of International Falls, MN who, between them, have almost 86 years of service!
Tom Urban was initiated in November 1969 and Dean Gelineau in October of 1970 into Local 1716 when the company was Continental Telephone. They were part of a group transfer when Local 1716 amalgamated with Local 949 in 1993. Both members retired in December 2012. Congratulations and best of luck!
Check out the Article from the IBEW, International Electrical Workers newsletter (page 12)
IBEW members and their spouses
are now eligible to receive tuition
disounts on graduated degree programs!